Pumpkin Spice & Everything Nice
Hey fam,
It's hard to believe that summer is already over. You know its fall when you almost sell out of pumpkin spice at your coffee cart. Anyway, August and September were another couple of months full of reasons to praise God for his goodness towards us even, if not especially, in the midst of suffering.
We all know Baby Luke's suffering is still very much in our hearts and prayers. It's been beautiful to see you continue to rally around the Longaboughs. Meals, presence, rides, visits, tears, babymoon, communication, prayers, affection, and who knows what else. So many of you have been the face of God's goodness to Bekah, Drew, and Luke. I know Bekah was especially thankful for Bekah the weekend baby Luke entered this world. All your love and Luke's continued life is a real gift from our good God. Let's continue to ask our Savior to show His glory through all of this as we continue alongside the Longabough family.
Another gift from God in the last couple of months was finally getting to see the Clarkin's before the benediction on a Sunday in August! All joking aside, it was great to see Bekah and Tim back on Sundays and especially for me (Ben) to have Tim leading again in September. Tim's service was such a gift since it allowed Sarah and I to get away on a much-needed time of rest. It has always been encouraging to me that God provides so many folks willing to serve no matter how big or small our community has been.
Another gift from a good God, the Walls are having a baby girl early next year!
God answers prayers, so we're very thankful to highlight all His work creating unity with Scum over these last couple of months! As you know, we hosted an intensive over the summer and had a great combined turnout from both Emmaus and Scum folks. An added blessing came through Justin and Jess (from Scum) leading parts of the Intensive! Gilbert from Scum joined the guys for Man Camp and shared how encouraged he was getting to know the guys. We had ladies from Scum join in on the Women's Retreat last month including Jess who led the teaching, how cool! What an answer to both our prayers and the prayers of Jesus (John 17:21). Be on the lookout for a combined Christmas Eve Sunday service!
We also served together. The Dorbins and the Sanfords helped contribute to care packs and sandwich materials for a local homeless ministry Jess at Scum partners with, and a handful of you have been able to love on Justin and Meghan as they welcomed baby Winnifred to the crew! I am sure there are more things to celebrate, but the point is to celebrate places we're bringing good to others as we're formed by God together. A lot of good, a lot of God, and a lot of together over the last couple of months.
Financial Update
On the financial front, we've been much more sustainable since our move to the Scum building. For example, we brought in $9,745 last month and only spent $10,157. Based on our savings of $40,017, we could maintain that for roughly 8 years… Giving and expenses fluctuate month to month, but that's still something to thank God for. We have an additional $1,819 in our benevolence account as well as $1,681 in our Missions fund. Our desire is to continue to support the Hillners next year, so we'll be looking to fund that account either through special fundraising or our traditional monthly budget going into 2024.
Speaking of Missions budget, our partners in Liberia, the Hillners, made it to Liberia with all their luggage! 30hrs of travel with three kids is right up there with adjusting to living in Africa with the same, wow. Pray for God to bless their efforts as they come alongside the people of Liberia with both economic help and The Good News.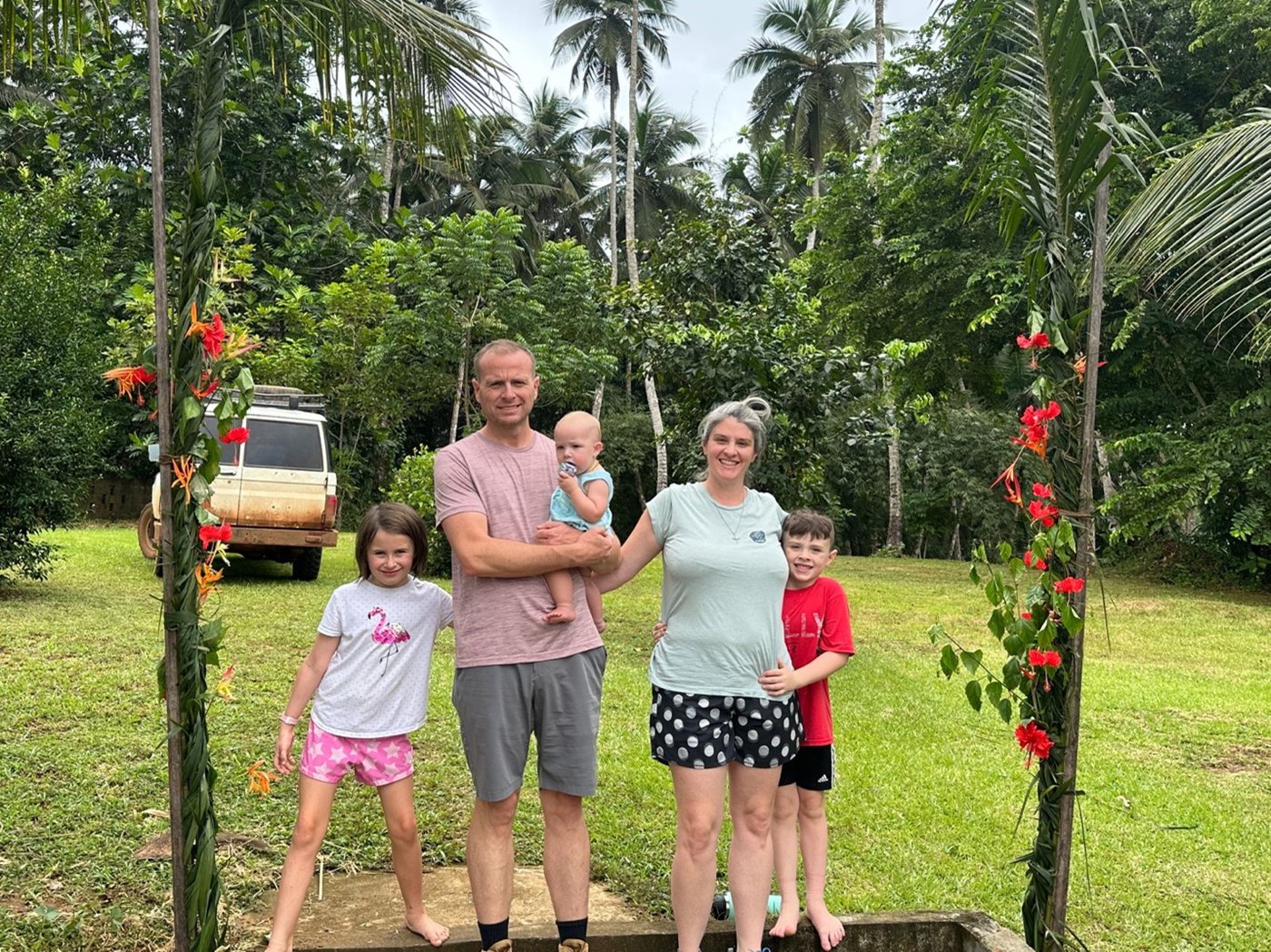 Calendar Things
Save the date for our next Member's Meeting on November 8th. This is the fun one with the financial updates and looking towards the next year things so don't miss it!
On October 21st one of our church friends from the CCD, Nova Church, is hosting an event with a guest speaker on cultivating connection. They say, "Cultivating Connection is a curated conversation on the art and science of connection. Speaker and author Becky Lahna will unpack the essential value of friendship as an antidote to loneliness." There is also free catered Illegal Pete's if that makes any difference...you can sign up here.
Last Word
I feel like I say this every time, but it's been a full couple of months. Folks in the community have had a lot of highs and lows, yet as we look back God has been with us and at work through it all. What a wonderful revelation to know that Jesus truly is "God with us". Here's to what God will do in our community to build us as 2023 nears its end!